Good day guys! I forgot to tell you that I just installed a wireless internet router, Encore 802.11g
Wireles Router
ENHWI-G2 to be exact. Why do I say that this is the next step for a better web experience?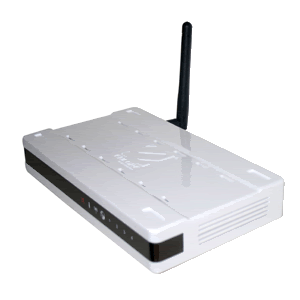 Having a wireless internet connection is a good thing especially for users like me that have laptops. We don't need to connect annoying wires and we need not transfer places. I can just stay at one place and work. This router also comes with 4 LAN ports for those non-laptop or wired users. The most advantageous thing compared before is that I don't need to wait for the my brothers to finish their browsing before I can do mine. Whenever needed, I can just open my laptop, turn on the
wireless receiver
and then voila!
God bless us and keep the faith intact!